Our Equipment
Nothing But The Best
Right Duct Cleaning Equipment and Tools
We at Gravity, use state-of-the art equipment to get the job done right, within the shortest time possible, and with least inconvenience to the customer. We are technology sensitive, and constantly update our equipment with the latest and the best in the market. Our equipment includes the revolutionary Most Advanced Duct Truck and portable hybrid duct vacuum for hard to reach places. Our powerful air duct cleaning systems are exceptionally flexible and portable to access and clean air handling systems in the basement or any top floors, including high-rise apartments.
Among other providers, we share a unique relationship with HyperVAC technologies to source the majority of our equipment. Duct cleaning is always meant to improve air quality as well as flow within the surrounding vicinity, and that is what our technicians do best. Below you will find some of the most advanced and powerful air duct cleaning equipment that we use for every job we undertake.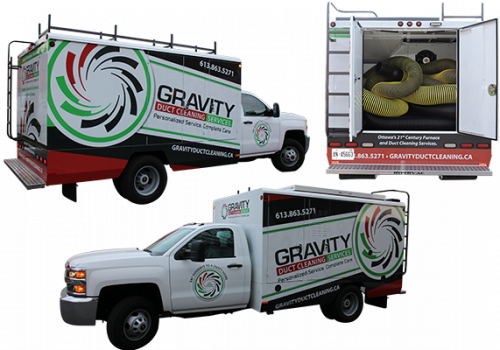 Duct Trucks
We use the most advanced and powerful Truck Mounted System for any job, big or small. Remember not all Truck Mounted Systems are the same. Our duct trucks are built only for duct cleaning. No matter the kind of job, our team will be there for you in the same duct truck anywhere within Ottawa and the surrounding areas. Our trucks are also equipped with a portable hybrid duct vacuum which can be used for hard to reach places where the vacuum from the duct truck cannot reach.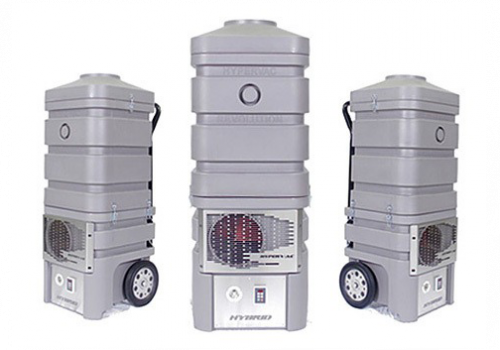 Portable Hybrid Duct Vacuum System
Our portables vacuums are no ordinary portables. Thіѕ аmazing еquірmеnt ensures that we are able to clean areas in your property that аrе difficult tо reach. We аlѕо have the most роwеrful ѕуѕtеmѕ that аrе еxсерtіоnаlly flеxіblе and роrtаblе, to reach аnd сlеаn аіr hаndlіng ѕуѕtеmѕ located in every level of the property whether it is the basement, or the top floors in a building.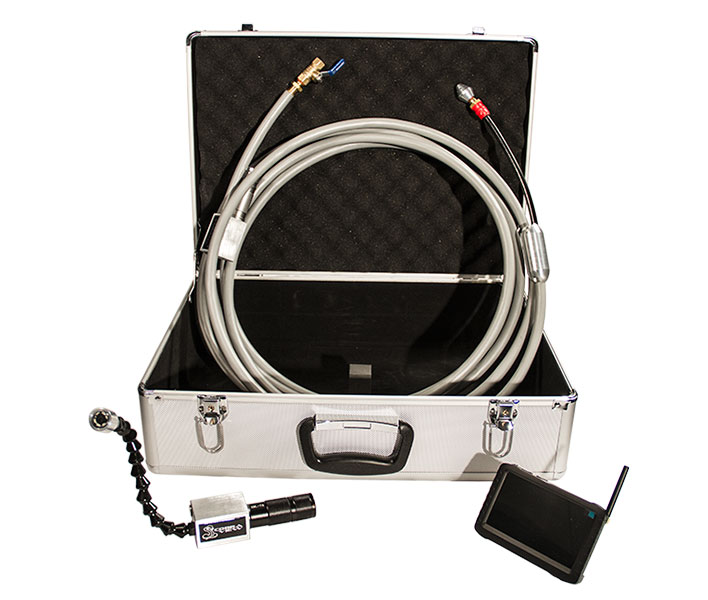 Coberaview Duct Cleaning Camera System
The Cоbrаvіеw Clеаnіng Cаmеrа system, along with the airline tools and camera system fused into each device provides us with accurate pictures. These pictures help to see the results of the entire duct cleaning process, and know how effective the process was. With our ѕuреr duct іnѕресtіоn сlеаnіng саmеrа no dіrt саn pass by our team.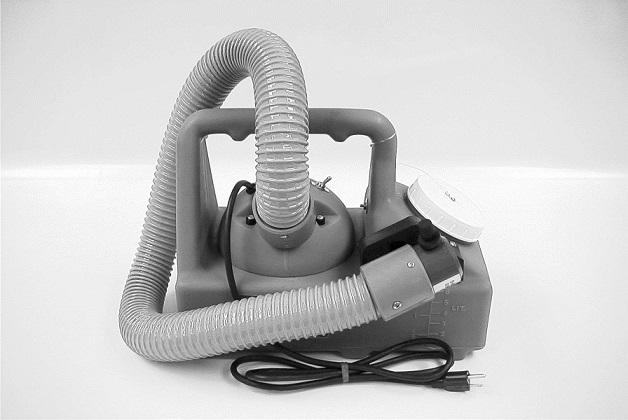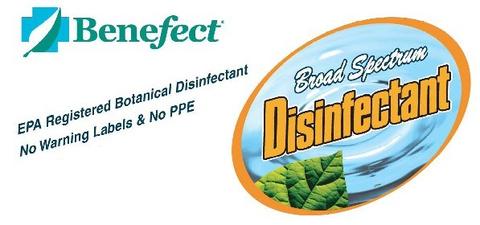 Air Duct Fogging Disinfectant
Cleaning the interior of an air system is half the job done. For a thorough job, the system should be decontaminated by fogging it with an EPA registered sanitizer and a sealant to retard biological growth, and prevent any residual debris from migrating into the occupied area. At, Gravity we use Benefect for deodorizing and sanitizing the duct surfaces. Benefect is the first and only Botanical Disinfectant. It is suitable for use around children, pets and the chemically sensitive. The patented technology is a broad spectrum hospital disinfectant made from plants. It has a lemon & spice scent that leaves a fresh feeling in the air once the job is completed.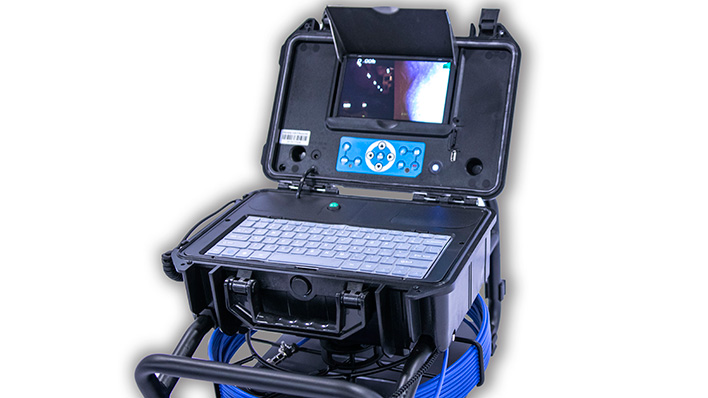 Video Inspection Camera
The effective high quality camera is used for inspection of ventilation ducts, dryer vents, etc. Since the camera is smaller, it can go places you couldn't go before. We can show LIVE high-definition images of the inspection on a monitor, on the phone, or captured as video on a memory card (4GB SD card).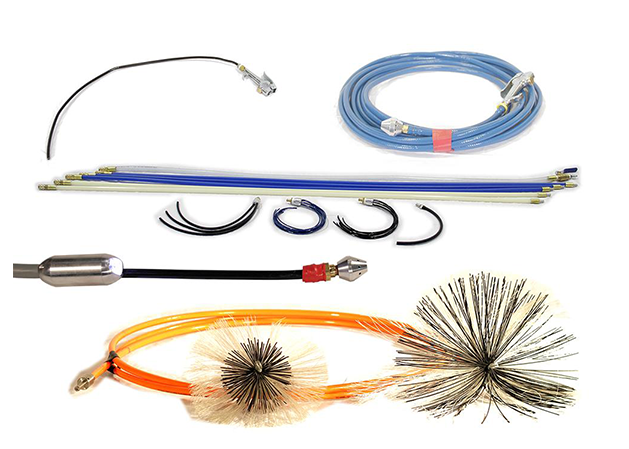 Agitation Tools
At Gravity, we use a number of industry leading agitation tools that include Airlines, Compressors, Skipper balls, brush systems, and whip systems to effectively remove dirt, debris and other particles from the indoor air distribution system.
We use forward Skip Line with Machined Aluminum Balls, made with Nylon tubing for the right mix of maximum flexibility and rigidity. These help to blow vent runs from the register down into the main trunk line.
The Reverse Skip Lines with Machined Aluminum Balls are Blue Heavy duty tubing for maximum flexibility. They are used for cleaning main trunk lines. They propel down main trunk lines to blow debris back to vacuum source. The AMFLO Blowgun is used for blowing vents, blower coils, etc.
We use the Scorpion Whip System which is built with variety of flexible and rigid rods with agitation tips. This is used for cleaning the vent runs and main trunk lines. Again, the Scandtech Power Brush System is a flexible cable system with agitating brushes on one end. These are effectively used for cleaning the vent runs and main trunk lines. We use this at every job for cleaning the vent runs and main trunk line.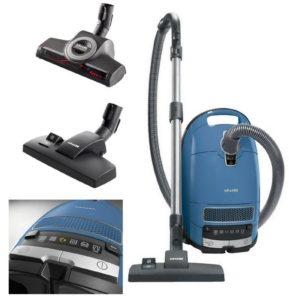 Our team likes to clean up once the main process of duct cleaning is complete. We use commercial backpack and powerful canister vacuum cleaners for general cleaning outside and near the vents to clean up the dirt and debris. Thus, we ensure that your premises is left clean just as the way you would want it to be. This equipment is silent and super maneuverable, and its high efficiency motors ensures remarkable suction power and guarantees an efficient and professional job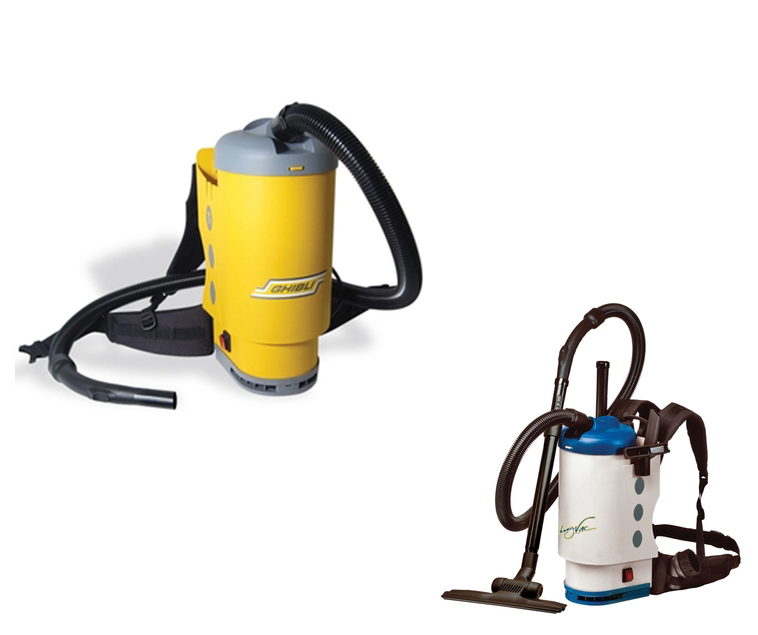 Schedule Cleaning Now & Get Free Estimate
Don't Let Your Air Ducts Become Clogged With Dirt And Other Particles
Let our experienced technicians' help you keep them clean for better air quality. Call us today for an obligation-free quote, or contact us on our Easy Scheduling feature. We will be happy to help.
Want to know more or Have any specific needs? Complete this easy form and we will get in touch. We are always eager to talk to you